happy to introduce meggan of lila grace with a fantastic diy...
Hi there! My name is Meggan and you can find me at my blog,

Lila Grace

, where I write about fashion, food, design, and much more! I am so excited that Jen asked me to guest post for her today. As a fellow Florida blogger, I am a huge fan of Jen's blog like all of you are!
Today I wanted to share my most recent DIY project with you. A few weeks ago, my super creative sister sent me a link to these gorgeous gold leafed paper mache bowls (picture found

here

).
I fell in love immediately with them and wanted to try and make my own. I think they are such a cute gift or bowl to hold jewelry or other trinkets. The project brought me back to elementary school art class with the paper mache, but it was fun and easy!

Supplies
- Paper mache ingredients: flour and water
- Small bowl or cup
- Scissors
- Several sheets of thin computer paper or newspaper
- Gentle sand paper or nail buffer
- Gold leaf paint
- Paint brush
- Acrylic spray or sealant
1) Blow up your balloon and place it in a small bowl or cup with the tie facing down. Make your paper mache by mixing flour and water in a saucepan and bringing to a boil. I used a 1:3 ratio of flour to water because I live in a humid climate, but those of you in dry climates may need a 1:4 ratio. Your paper mache should look like a clumpy paste when it is ready. Transfer into a a bowl.
2) Cut thin strips of paper or newspaper. I used white computer paper because I wanted to paint the outside of my bowl white. If you wanted to paint it a darker color, you could definitely use newspaper.
3) One strip at a time, dip the paper strips into the paper mache and wipe off any excess paper mache to avoid bumps. Overlap each strip until you have covered the bottom half of the balloon. Add 1-2 more layers of paper mache.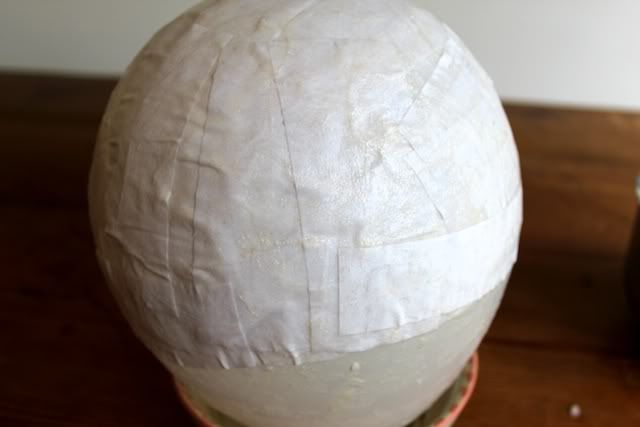 4) When you have covered the bottom half, cut about 10 sheets of paper/newspaper in a circular shape (mine were about 3 inches wide). Layer each circle on top of one other with paper mache. Add to the top of the balloon and add longer strips of paper mache to cover it and smooth out the edges. You can also use the top of a small plastic container instead of cutting circles from paper.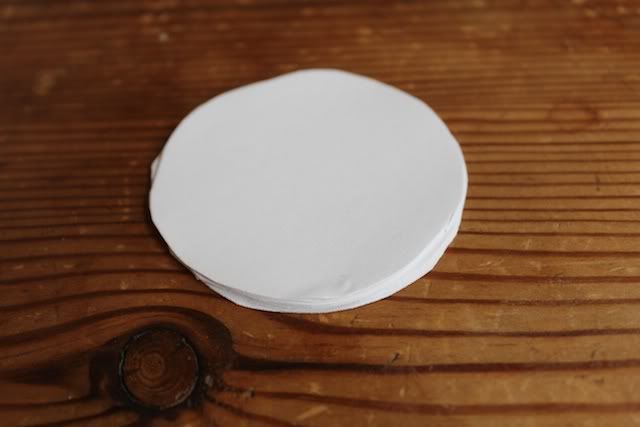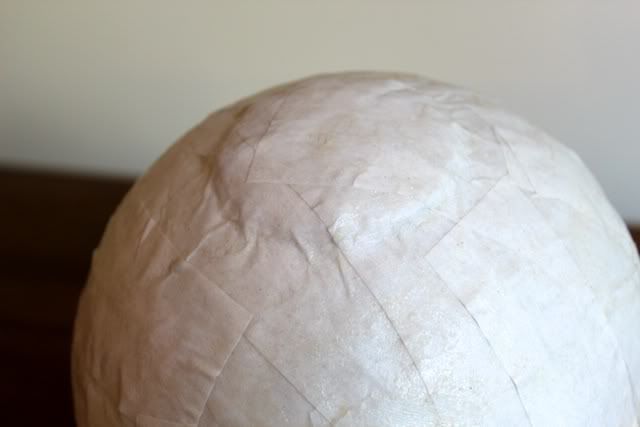 5) Allow the bowl to completely dry before popping the balloon. I allowed mine to dry for about 36 hours but it also takes longer here in the Miami area because it is so humid. Just ensure that the paper feels dry before popping the balloon. Pop the balloon and remove all pieces of the balloon. This is what mine looked like after the balloon was popped.
6) Cut the top area off of your bowl to make it your desired size. Don't worry about making the top of the bowl completely even. An uneven top makes it look more architectural.
7) Sand down the major bumps if you would like a smoother look. I could not find sand paper in our house so I used an old nail buffer (: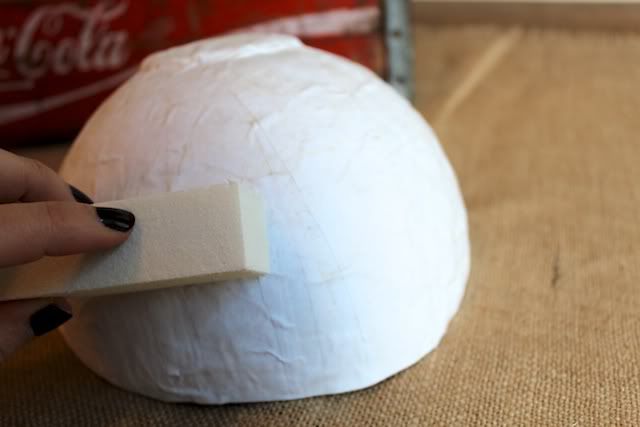 8) Using acrylic paint, paint the outside of the bowl. I used two thin coats.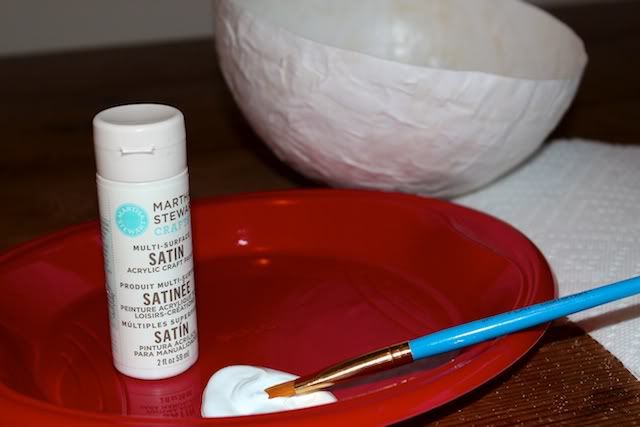 9) Once the paint is dry, spray the inside of the bowl with a clear acrylic spray to protect the gold leaf from leaking through the paper. I found the spray that I used from Michaels.
10) Once dry, start to paint the gold leaf all over the inside of the bowl brushing it in one direction with a paint brush.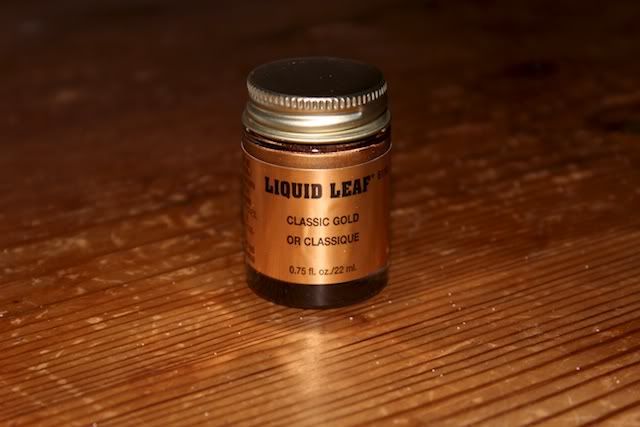 11) When the gold leaf has dried, spray the entire bowl with polyurethane to seal the paint completely. Although the bowl is sealed, it is purely decorative and could not be used for eating and can not hold liquid.
Here is the finished product!
I haven't decided if this is going to go here in my living room, or in the bedroom to hold jewelry!
Thank you again to Jen for letting me guest post today! I hope you all enjoyed this tutorial and that you have a fabulous Monday!